Not talking about duck hunting of course..I'm talking about Treasure Hunt: BONUS HUNTING!
Bonus Hunting is overlooked by many people, even by arbers sometimes. Actually, every person on earth, not only sports bettors and traders; EVERYONE! Everyone got some cash on internet, waiting to be picked up but they don't. Why?
Strict rollover conditions, minimum odd requirements, fear of getting paid (since you may have to deal with some shaddy books) without doubt. Sometimes, odds are so bad (juice is high) that you can't even find a profitable in order to complete rollover. And there's some scam books; Another reason to stay away from bonus hunting!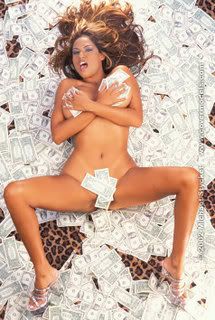 This is true. There's some books who cause headache when you wanted to withdraw your "hard earned" money.
But still, it's really worth of it!
Even if some books suspend/close your account, you may still be up.
Laziness is another reason why many people don't bother with bonus hunting. For example, let's say you're making 500€/day, It makes 15,000€ monthly. You may not be very motivated to bother for a 100€ signup bonus..or a 200$ Free Play..but patience pays off!
It REALLY does! Specially in slow days (not many games) like these..
First of all, there's lots of online sportsbooks. Depending on where you live, you may have access to books with even more delicious offers like %100 signup bonus up to 150€ or 200€, %15-%20 reload bonus for every deposit!
Make a list. Let's say you decided to hit 30 books..and you know there's over 1000+ online sportsbooks in world!
Assuming every bookie gives 100€ for signup bonus, it makes 100x30=3000€.
Not much, isn't it?
But hey, you're not alone. Who said you will open all accounts on your name? You have friends!
If you can find 10 people, it makes 3000 x 100 = 30,000€.
30k Profit. Not bad, huh?
Therefore,
Don't overlook bonus hunting. Not to mention, when you picked all signup bonuses, then you can take advantage of reload deposits too. There's lots of books offering %10-15 reload bonus! Don't ask me which, do your own work. Don't be lazy!
'til next time,
take care,
and,
enjoy the sun!