When you nailed a Middle bet, it feels like you're shifting to overdrive, turning on NITRO (Need for Speed) or activating Turbo Boost. (Knight Rider?)
I'm not a big fan of polish middles since there's a possibility you can lose both bets.
However, WIN-WIN scenario applies on regular Middle bets!
You make profit regardless of result, uh maybe loss few euros that won't hurt.
But if you win both bets..
DAMN, YOU HIT THE JACKPOT!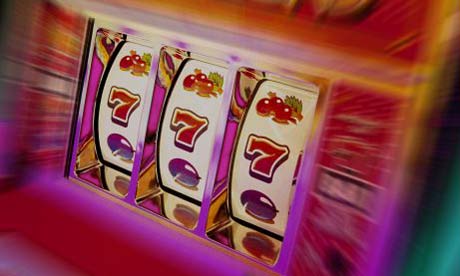 Let's say you bet Lopez-Haas Over 39,5 @ 1,95 in Bookie-1 and Lopez-Haas Under 41 @ 2,25 in Pinnacle Sports. If game ends with exactly 40 points, you win both bets, making MASSIVE profit. If game total score lands on 41 points, still not bad either. You get a win and a push, making nice profit again.
Nailed a MIDDLE BET yesterday!
Lopez-Haas Over 39,5 @ 1,95 500€ (If total score stays under 39.5, you lose -500, you win 539.4. Net Profit 39,4€)
Lopez-Haas Under 41 @ 2,24 435€ (If total score goes over total 41, you lose -435, you win 475. Net Profit 40€)
I would make approximately 40€ profit regardless of result but the MIRACLE happened and game ended with exact 40 points. Instead of 40€, I won
1014,40€.

Middle bets are a BIG BOOST to your bankroll, so try to take advantage of it. It requires patience though. There may be times where you miss a middle bet by 1 or 2 points. It happens. Once, I missed 15 or 16 middle bets in a row, it was basketball but at the end, patience payed off and cashed some nice middle bets.
Some people overlook middle bets since chance to win both bets is too slim. Sure, you should not expect to hit lots of middle bets if your WBBC (win both bets corridor) is narrow such as Over 189½ and Under 190½. Game can end up with 176 points, maybe 188 points, maybe 212 points. There's only one score where you win both bets: 190. But you're not losing anything as long as % is positive..and you can't win if you don't bet.
Your chance goes up if your WBBC is wide such as Rytas -12 and Ventspils +16½.
Sometimes, there's a MIDDLE BET opportunity but % is negative. For example,
Spain -3,5 @ 1,90
France +6,5 @ 2,09
If Spain wins by 4,5 or 6, Bravo! You hit the jackpot. But if it doesn't happen, it's a -0.48% surebet. It means, if your risk on Spain is 1000€ and you got 909€ on France, then you lose -9€.
You can even bet negative middle bets if WBBC is wide. And make sure loss is not big. Usually, I don't bet middles if % is -1 or worse.
This is not easy to hit a middle bet. Many times, you will miss by 1 or 2 points..but patience pays off! Keep betting middle bets. If % is positive, it's a freebet after all.
You can find middle bets in all sports with spread and total but I found most of my middle bets in basketball as you can guess. Still, you can find some middle bets in soccer (asian handicap!), Tennis, Baseball and NFL too.
Hope you hit your next middle bet very soon!
Thanks for reading.
Take care,
'Til Next Time,
See you!
Enjoy The Sun & Summer!