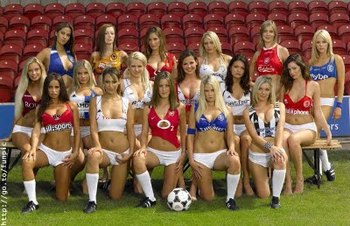 Lots of GARGANTUAN favourites tomorrow! Can be used as parlay material in order to bypass max bet limit!
Not to mention, you increase the % of your arb by adding a super favourite!
You want to arb Kapfenberg-Zepter Vienna game. Kapfenberg 1,50 at softbook and Zepter is 3,85 at Pinnacle. That's a fantastic arb with a value of %7.94. Unfortunately, your bookie don't let you bet above 250€ on Kapf.
However, parlay (combo) bet limit is much higher and you can bet much as 1000-2000 without problem. But which game you will add? You add Germany U21 @ 1,01 to your parlay ticket. Now, you have Germany+Kapf 1,515! You got a %8.72 arb now!
Of course, if Kapf wins and Germany fails to win; you're f*cked up..but if Zepter wins, Germany bet is out of play. You won already.
There's no free money in today's world. However, International games are a different animal. Unlike club games, there's a serious class and skill difference between teams. San Marino can't beat England. Andorra can't beat Holland. It's a fact.
So these super favourites can be used to boost arb value and bypass maximum bet limit. Many games tomorrow..
Slovenia U19 1.02 vs Andorra.
Germany U21 1.01 vs Faroe Islands.
Ukraine 1.01 vs San Marino..
Portugal, Greece, Hungary and Denmark are also big favourites, but priced a little bit higher 1.03-1.04 usually.
These favourites may be super strong versus their opponents but still, don't forget to make your search/homework. Good luck!